CONTACT US TODAY FOR A FREE ESTIMATE!!!
CERTIFIED ARBORIST | PHOENIX, AZ
CERTIFIED ARBORISTS OFFERING PROFESSIONAL TREE SERVICES.

If you are searching Google for "certified arborist phoenix" you are likely in need of a tree care professional. An arborist, or tree surgeon, specializes in the care of individual types of trees. They are trained and equipped to provide proper tree care, and are knowledgeable about the needs of each variant of tree. Choosing an arborist is a decision that should not be taken lightly. Trees that are cared for properly add visual appeal to your landscape and increase the value of your property. Trees which are not cared for properly can be an eyesore, or worse a serious liability. Removing or pruning trees can be dangerous work, especially for the larger trees. For this reason the work should only be done by arborists and tree care teams that are trained properly and equipped to do the job safely.
SERVICES THAT ARBORISTS PROVIDE
Arborists and their teams of tree care professionals can provide a wide range of services. From the start in planting a tree, to regular pruning, and even taking care of a tree if it gets sick or damaged. Arborists can also assist if a tree is beyond repair with tree removal. Read further for greater detail.
PLANTING TREES
If you are considering a new tree for your landscape and want to know the best tree for a certain spot, an arborist can help you. Additionally if you already have a tree in mind, they can give you guidance for your specific landscape factoring in the daily sunlight requirements for the specific tree variety you are interested in planting.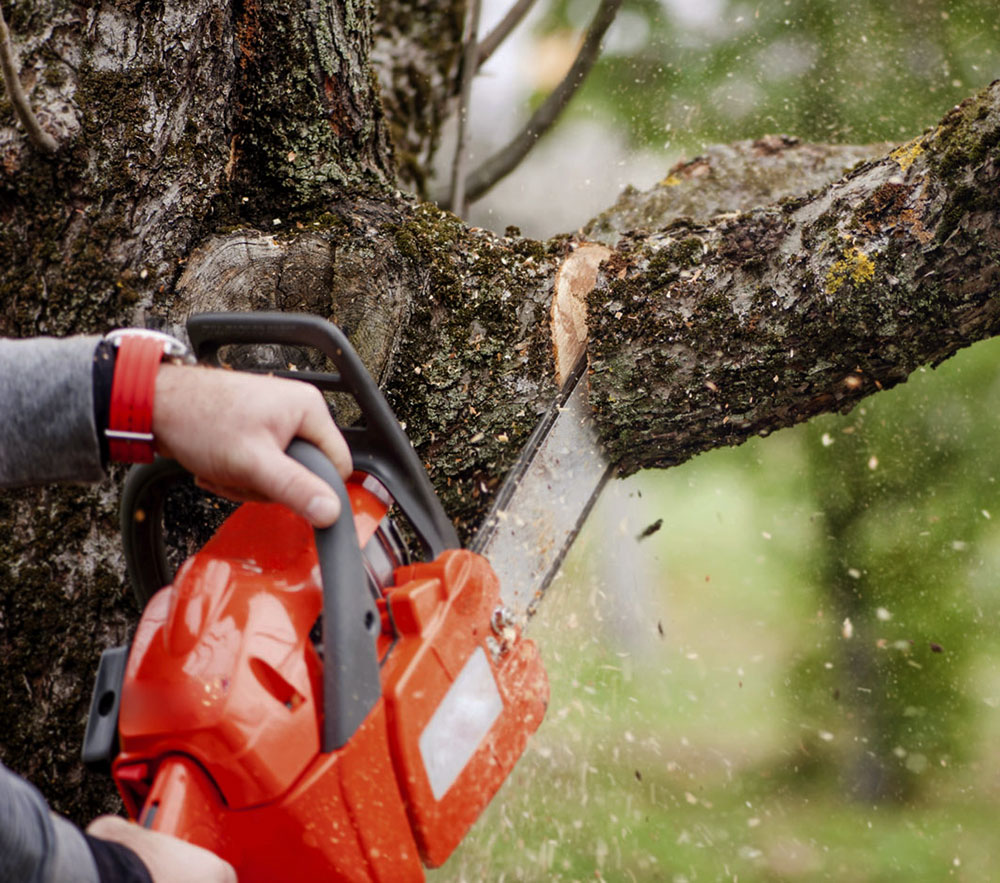 PRUNING TREES
Tree pruning is an art, and understanding which items to prune to create a healthy and symmetrical tree takes training and planning. The pruning should be done with the goal to make the tree look visually pleasing, be healthy, and be safe for your landscape. In nature it might not matter if a limb falls off on the forest floor, it is part of nature. Nature is great, until it drops a limb on your shiny new car while it is sitting in the shade. Invest in your tree care, and your trees will care for you.
There are 7 conditions that will influence the need to remove individual limbs from a tree. Limbs that require pruning are those that:
HAVE BEEN DAMAGED IN STORMS
WILL REDUCE WIND RESISTANCE
INCREASE LIGHT PENETRATION
INSECT INFESTED OR DISEASED
INTERFERE WITH BUILDINGS OR POWER LINES
BLOCK SIDEWALKS OR STREETS
ARE WEAK, DECAYING, OR DEAD AND POSE RISK
TREE REMOVAL
Trees are the centerpieces of many landscapes. They are the tallest and widest elements of the visual appearance of our properties' landscapes. While it is the last resort, there are times when tree removal is the best option. Your arborist can help you decide if a tree should be doctored, or removed. The conditions under which a tree should be removed are:
POSING UNACCEPTABLE RISK
DYING OR DEAD
CROWDING MORE DESIRABLE TREES
OCCUPYING SPACE MEANT FOR NEW CONSTRUCTION
CAUSING OBSTRUCTIONS WHICH PRUNING CANNOT CORRECT
TO BE REPLACED WITH MORE APPROPRIATE SPECIMENS
EMERGENCY TREE CARE
Strong winds and storms can cause the limb of a tree to fail. Serious storms might also cause an entire tree to fall.
In residential or commercial spaces these trees are prone to falling on cars, buildings, other trees, or fences. Large trees are incredibly heavy and can pose a serious safety issue. They should be removed by skilled, trained, and equipped teams.
If the tree is resting on a surface and it is cut improperly it can cause more damage, or it could shift and injure someone.
PHOENIX VALLEY CERTIFIED ARBORIST SERVICES
GET A FREE TREE SERVICE ESTIMATE TODAY!
Our arborist is ready to help with your tree care needs at any stage of the landscaping process. From the start of choosing a spot for your specific type of tree, or tree for space, to helping you with trees that are storm damaged, diseased, or dying. No matter the need we can help you make sure your trees are beautiful, healthy, and safe. Give us a call today at 480-962-0701.