CONTACT US TODAY FOR A FREE ESTIMATE!!!
LAND CLEARING SERVICES | PHOENIX, AZ
CERTIFIED ARBORISTS OFFERING PROFESSIONAL TREE SERVICES.
Our land clearing services help you prepare for new projects or reclaim land that's been left to overgrowth. Our affordable and cost effective land and brush clearing service is available anywhere in and near the Phoenix Valley. From Phoenix and Mesa to Glendale and Gilbert our team can help prepare or reclaim land from overgrown trees, brush, and all sorts of plants. When you need fast and thorough land clearing call Phoenix Trim-A-Tree. Common phrases used to find our land clearing services include: land clearing services, land clearing companies near me, land clearing Phoenix, brush clearing company.
GET A FREE LAND CLEARANCE ESTIMATE TODAY!
LAND CLEARING SERVICE
When you've got land that you want to develop for agricultural, hunting, or other development projects land clearing is one of the very first steps. We selectively clear the trees and brush you want removed from your property. Our team can handle projects both big and small in and near the Phoenix Valley. When you need affordable land clearing services our team answers with the right land clearing equipment, experience, and determination to get the job done right!
BRUSH CLEARING SERVICE
Undergrowth and brush clearing prepares the ground on your land for development. Weeds and brush strangle the ground and make it unusable for building, growing, or using for virtually any purpose. We have the right heavy equipment and brush grinders to clear your land quickly and thoroughly. We carefully clear brush and weeds to avoid damaging trees you want to keep, fence lines, or other elements on your properties in the state of Arizona.
NEW CONSTRUCTION LAND CLEARING
Before excavation can start or a foundation poured the land needs to be cleared from trees, brush, stumps, and undergrowth. Even small parcels of land can be thick with plant life that would take weeks or months to clear by hand. Our team has the right land clearing equipment to make this process fast, affordable, and keep your new construction project on schedule.
AGRICULTURAL LAND CLEARING SERVICE
If you are preparing to start or restart an agricultural project near the Phoenix Valley, land clearing is likely one of your first steps. The land must be clear to grow crops and for raising various types of livestock. Our team will clear away the vines, weeds, and unwanted growth from your land so you will be able to start growing, raising, and make the most of your land.
ROAD & TRAIL LAND CLEARING
If you've bought new property and are planning on building a home, cabin, or need to provide access through an area land must be cleared for the road or trail. Our team will come and carefully follow your plans for roads leading to your property.
SURVEY LINE & FENCE LAND CLEARING
When you're developing new residential or commercial land surveying the property line many times requires property clearing. To set a new fence you want to carefully plan that it sits on your property and will need to remove trees and brush.
STORM DAMAGE CLEARING
We are available for 24 hour emergency cleanup service in the event of storms or other emergencies. Phoenix frequently has high winds during the Monsoon season and some can be particularly nasty and devastating.
Many times a year a storm strong enough to create a trail of debris passes through the valley. If you find your home hit particularly hard by a wind storm and need damaged trees removed, contact us today!
FIREWOOD
We offer firewood and can even convert your unwanted tree into firewood for you! Trunk Support Systems: Some trees have trunks that aren't strong enough to support the entire tree. We can design and build custom supports to help any of your trees grow as they should. Consultations with an Arborist: We send one of our Arborists to your property to inspect and evaluate damaged and existing trees and advise on how to maintain existing trees while assessing the health of the damaged trees.
If you have unwanted trees or stumps crowding your property, Phoenix Trim-a-Tree can quickly and safely remove them while maintaining the integrity of your property. Once the trees and stumps are removed, your property will be cleaned of all debris including your driveway and sidewalks.
Phoenix Trim-a-Tree provides multiple land clearing services. We do everything from routine removal of light brush and stumps, trimming and removing trees to storm clean up. We can clear land on most any terrain you will find in Arizona. Whether you are a new home owner, home builder, commercial or industrial developer etc, we can serve your needs and help you achieve the results you desire.
CUSTOMER REVIEWS & TESTIMONIALS
READ OUR 5 STAR TREE SERVICE REVIEWS AND TESTIMONIALS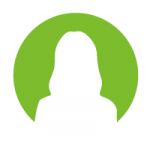 CRISTIN D
"We have a large Carob tree and Jacaranda tree in our front yard that needed some serious trimming. We used another company years ago and I was not impressed so I held off trying to find another. Well, I have found our permanent tree trimming company! They did an incredible job. They were not only professional and clearly know what they are doing (because both trees could be models in a tree magazine now!) but they are so very knowledgable too. Oh, and reasonable. Highly highly recommended!"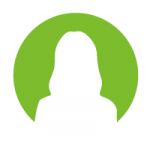 CATHY D
"First, second and third impressions are awesome! Scheduled to be here at 8:00am was here at 7:30, all five guys that was here was courteous, listened and worked extremely hard ,safe and fast. We was totally impressed with their work. Took down a fifty foot tree and cleaned up in three hours. Thanks guys you did an amazing job!!!!!! Price was reasonable too!"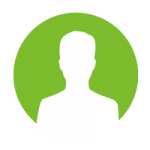 BRASSKEY
"Awesome service! I have used this company over the years and I plan to continue to use them again, in the very near future! Thanks again, for sending an excellent crew, which worked very hard in extreme heat and again, did an amazing job in every aspect needed in trimming incredibly difficult, very old and messy, Carob trees."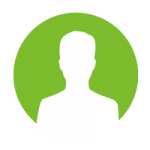 MARK L
"I had Phoenix Trim-a-Tree come by and trim my large pine tree in my front yard. They did a phenomenal job trimming and cleaning up in a timely manor. I will definitely be using them again for future work."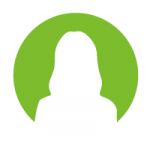 ANGIE B
"We had such a great experience with this company. They really took the time to explain the whole process and made sure we were completely satisfied when they were finished."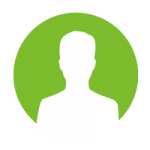 JOSH C
"Rockstar crew!! I moved into a new home that was severely neglected for years with overgrown trees. They cleaned it up nicely and had it looking pristine in no time!"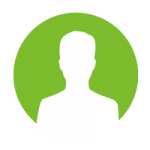 SCOTT S
"I would recommend this group 10/10. They showed up when they said they would, were quick and efficient, and cleaned up thoroughly!"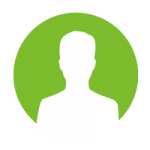 GEORGE J
"Trustworthy and great follow-through! Explained the process in detail and provided wonderful customer service!"
SCHEDULE LAND CLEARING SERVICES
GET A FREE TREE SERVICE ESTIMATE TODAY!
If you have land in or near Phoenix our team can help with land clearing.  Our affordable land clearing services are fast, thorough, and help prepare your land for whatever project you have in mind.  From new subdivisions to single home land clearing services we have the right land clearing equipment, experience, and dedication to customer service that you're seeking.  Contact us today for a free land clearing service estimate for your property.