CONTACT US TODAY FOR A FREE ESTIMATE!!!
RESIDENTIAL TREE TRIMMING SERVICES
CERTIFIED ARBORISTS OFFERING PROFESSIONAL TREE SERVICES.
When you're searching for tree trimming near me in Phoenix our dedicated team of tree trimmers provide the very best services in the Phoenix Valley. Our tree trimming service includes trimming, pruning, and all other tree services to our customers. Our tree trimming cost is affordable and it's easy to schedule your appointment. We offer deep root fertilizing and tree removal services such as stump grinding and cactus removal. We serve all Phoenix Valley cities including Phoenix, Mesa, Chandler, Scottsdale, Glendale, Gilbert, and more! Call us for any type of tree trimming at 480-962-0701 or submit a request for tree trimming via our contact form.
TREE TRIMMING SERVICES WE PROVIDE
There are various species of trees that need different types of care. From Palms to Pear trees each type needs to have a different type of trimming and pruning.  At times trees with suffer from disease, pests, or drought and will either need special attention to recover, or will need to be removed. Whichever solution is best for your tree, your home, and your property is our priority. View the residential tree services we provide below.
RESIDENTIAL TREE TRIMMING
GET A FREE RESIDENTIAL TREE SERVICE ESTIMATE TODAY!
RESIDENTIAL TREE TRIMMING
Having tree trimming improves the safety, appearance, and health of your trees. Keeping your trees beautiful and safe adds value to your landscape, and property. Caring for trees is the job of an arborist. Our arborist will be able to evaluate the condition of your trees and help you find the best and most cost effective solutions to make the most of them.
Trees are many times the centerpieces of your landscape and are usually the tallest natural elements on your property. Their appearance goes a long way to making first impressions. Trimming helps create the best shaped and healthiest trees.
RESIDENTIAL TREE REMOVAL
Trees that have suffered from drought, have not been trimmed or pruned, or have been infested by pests or disease can die, or can fall. Having these trees removed is important to the safety of your property, and your neighbors. Strong winds push at your trees and healthy trees resist these winds. Trees that are sick, dying, or dead can't stand the winds forever and will eventually fall. Have your trees removed safely before they are laying in your yard, on your home, or across the fence line. Removal is done by our tree care team and is done safely with the right tools and safety equipment. We are licensed, bonded, and insured. So there isn't anything to worry about with our services.
RESIDENTIAL TREE PRUNING
Tree pruning might seem like the same thing as tree trimming, but the goal with pruning is different. For mature trees pruning is the practice of removing dying or dead branches from the tree. Doing this helps make safer and healthier trees. In addition to removing dead branches pruning can help make your trees more storm resistant.
PRUNING MATURE TREES
Thinning out the density of the tree makes it less prone to being blown down by strong winds. Our arborist understands the areas that are most prone to having issues with wind and can create a plan to remove excessive branches while maintaining the beauty of your tree.
PRUNING YOUNG TREES
Young trees that simply grow next to other trees in the forest are competing for light. When trees are planted in landscapes they are planted with good space and usually with full light. This means that the trees are experiencing a different environment than they would in nature. This leads to branches developing multiple leaders, or stems that are prone to over growth and failure. Pruning these young trees helps teach the tree the best path of growth and results in the best structure of tree later in life.
BENEFITS OF TREE TRIMMING
Proper tree pruning promotes healthy new branch and leaf growth and reduces the likelihood of storm damage from trees that have grown too close to residential homes. Regular tree services helps maintain the value and enhance the appearance of your property. We at Phoenix Trim-A-Tree would like to be your exclusive residential tree trimming & services company in Phoenix. Our crews are highly trained in proper tree care and follow ANSI Standards. We have all of the equipment to complete your job safely and quickly and leave your tress looking great.
We are experienced working with large estates, suburban neighborhoods, vacation homes, mobile home park residents, and more, providing complete tree services to fit each owner's individual service needs. We accept both small and large jobs for residential and commercial tree care. We carry $2 million in liability and workers compensation insurance for your protection.
CUSTOMER REVIEWS & TESTIMONIALS
READ OUR 5 STAR TREE SERVICE REVIEWS AND TESTIMONIALS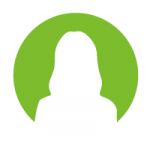 CRISTIN D
"We have a large Carob tree and Jacaranda tree in our front yard that needed some serious trimming. We used another company years ago and I was not impressed so I held off trying to find another. Well, I have found our permanent tree trimming company! They did an incredible job. They were not only professional and clearly know what they are doing (because both trees could be models in a tree magazine now!) but they are so very knowledgable too. Oh, and reasonable. Highly highly recommended!"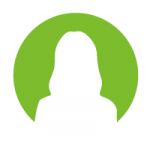 CATHY D
"First, second and third impressions are awesome! Scheduled to be here at 8:00am was here at 7:30, all five guys that was here was courteous, listened and worked extremely hard ,safe and fast. We was totally impressed with their work. Took down a fifty foot tree and cleaned up in three hours. Thanks guys you did an amazing job!!!!!! Price was reasonable too!"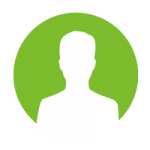 BRASSKEY
"Awesome service! I have used this company over the years and I plan to continue to use them again, in the very near future! Thanks again, for sending an excellent crew, which worked very hard in extreme heat and again, did an amazing job in every aspect needed in trimming incredibly difficult, very old and messy, Carob trees."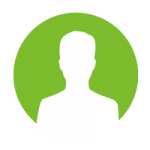 MARK L
"I had Phoenix Trim-a-Tree come by and trim my large pine tree in my front yard. They did a phenomenal job trimming and cleaning up in a timely manor. I will definitely be using them again for future work."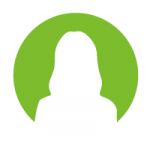 ANGIE B
"We had such a great experience with this company. They really took the time to explain the whole process and made sure we were completely satisfied when they were finished."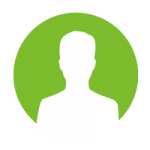 JOSH C
"Rockstar crew!! I moved into a new home that was severely neglected for years with overgrown trees. They cleaned it up nicely and had it looking pristine in no time!"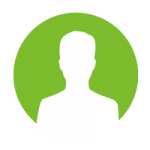 SCOTT S
"I would recommend this group 10/10. They showed up when they said they would, were quick and efficient, and cleaned up thoroughly!"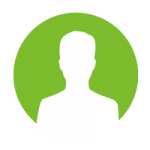 GEORGE J
"Trustworthy and great follow-through! Explained the process in detail and provided wonderful customer service!"
FULL SERVICE PROFESSIONAL TREE CARE COMPANY
Our company features a fully trained and educated arborist. We are properly licensed and insured to handle any and all types of tree trimming, pruning, removal, stump grinding, and tree care service you may need for your home, office, or commercial location. We offer both affordable and professional service to provide Phoenix's very best tree services and unmatched customer satisfaction.
PROFESSIONAL MEMBERSHIPS
• Better Business Bureau (BBB)
• International Society of Arboriculture (ISA)
• Arizona Multi-Housing Association
• Arizona Community Tree Council
• Tree Care Industry Association
OUR TREE SERVICES INCLUDE
• Residential Tree Trimming
• Residential Tree Removal
• Deep Root Fertilization
• Stump Grinding
• Wood Recycling
OTHER TREE SERVICES INCLUDE
• Storm Damage Tree Service
• Tree Care Consultation
• Sick Tree Diagnosis
• Land Clearing
• Tree Pruning
SCHEDULE TREE TRIMMING IN PHOENIX
GET A FREE TREE SERVICE ESTIMATE TODAY!
From the start of a tree's life in your landscape right up to the time a tree might need to be removed our arborist and team of tree care professionals can help you. We can help with pruning, trimming, removal, stump grinding, and tree inspections. All of our services are geared to preserving trees in your landscape and helping you achieve this goal affordably. When we have worked in your landscape we will make every effort to remove any sign that we had worked on your property.  We provide tree trimming in the Phoenix Valley including Phoenix, Mesa, Chandler, Scottsdale, Gilbert, Glendale, and more!
We look forward to hearing from you! Go green with us, we recycle all of our green waste!