CONTACT US TODAY FOR A FREE ESTIMATE!!!
CACTUS REMOVAL SERVICES | VALLEY WIDE
CERTIFIED ARBORISTS OFFERING PROFESSIONAL TREE SERVICES.
If you're searching for "Cactus Removal", "Saguaro Cactus Removal", "Cactus Removal Cost", "Saguaro Cactus Removal Cost", or "Cactus Removal Service", in Phoenix, Mesa, Chandler, Tempe or anywhere else, Phoenix Trim a Tree can help! Phoenix Trim A Tree offers professional and affordable cactus removal services to the entire Phoenix Valley area! Learn more about our services and cactus removal costs below.
SAFE CACTUS REMOVAL SERVICES IN PHOENIX
Many of the popular species of cactus grow quite large in residential and commercial spaces in Phoenix, Arizona with the additional water they get from sprinklers. The Prickly Pear Cactus, Barrel Cactus, and Saguaro Cactus in your yard may be tall and incredibly heavy which makes them difficult and downright dangerous to remove without training. Our cactus removal team has the right tools, training, and experience to remove a cactus from your landscape safely. This means that you don't have to risk injuring yourself or having the cactus fall unexpectedly and damage your property. We are fully licensed and insured to offer all of our valued customers peace of mind for cactus removal service.
SAGUARO CACTUS REMOVAL
Cacti such as Barrel Cactus, Prickly Pear Cactus and the Saguaro Cactus can be dangerous to remove if your are trying to remove them yourself. Very large Cacti removal should be handled by professionals. Phoenix Trim A Tree has years of experience in removing large Cacti from residential and commercial properties. Most of the time large Cacti like the Saguaro Cactus can add value and aesthetics to your property. Although, if left unchecked, these Cacti can grow very large with roots that grow in all directions searching for water. Saguaro Cacti can actually grow so large that they outgrow their root system.
When this happens, the cactus will start to lean and can fall over without notice. This can also leave them open to infection or disease which will attack the cactus from the inside. The last thing you want is for your large cactus to randomly fall on your home or vehicle. These are some of the main reasons why homeowners and business owners choose to remove large cacti from their properties.
There are 2 main issues with cactus that make them unsafe and mean removal should be considered. These are when the cactus is sick or dead from pest or diseases and when a cactus has outgrown its root system and there is a risk that it could fall without warning and injury people or damage property.
CACTUS ROT
Cactus rot is a problem for some property owners in the valley. They are low maintenance and durable but do need infrequent watering, well-draining soil, and more sun than many other types of plants. Cactus rot is typically caused by fungal disease, bacteria, and insects such as the whitefly. Signs that your cactus has rot is when it's mushy or soft.
CACTUS PESTS & DISEASES
There are some insects and airborne diseases which can harm or kill your cactus, such as Bacterial Necrosis. Some of these problems don't show signs until the cactus is beyond saving and will require cactus removal. Some insect infestations will also leave you cactus too damaged or sick to treat.
UNSTABLE CACTUS
Cacti are native to the arid and dry desert spaces in the southwest and typically do not get daily or even weekly watering. When they are included in residential or commercial landscapes they will seek out and find water will their extensive root system. This means that the cactus will grow much quicker than in nature and many times the cactus will outgrow the stability of its root system and become unstable.
DANGEROUS TO PEOPLE & PETS
Cacti can be great for landscapes and offer stunning visual presence. However when they get too big or pose threats to people living near them or visiting removing them may be a consideration. There are some species of cactus that can grow large enough to fall and damage your property while others have spines that can injure people and become lodged in the skin and be very painful. It's smart to consider the purpose of each landscaping area and if its purpose is for children or pets to play the cacti that are dangerous should be removed.
There are many types of cacti growing in the Phoenix Valley such as the towering saguaro cactus, prickly pear cactus, barrel cactus, and the infamous cholla cactus (jumping cactus). Many of these cactus can be great additions to your landscape but they can get too large, dangerous, or be an invasive growing cactus like the Cholla cactus.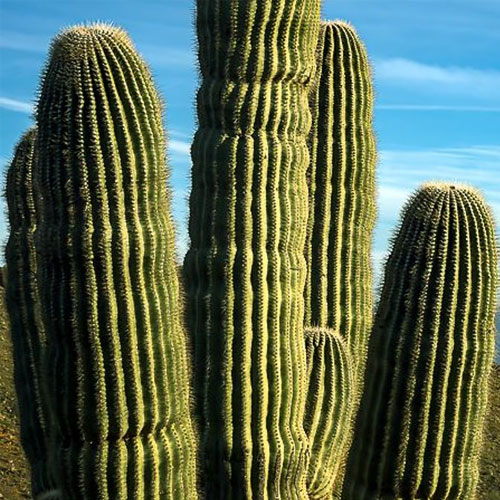 SAGUARO CACTUS
One of Arizona's most iconic cacti is the Saguaro cactus. They grow to incredible heights and can live for over 150 years when cared for properly. Saguaro are an incredibly slow growing cacti which only grows about an inch per year. So when you see one that towers at 10 or more feet you can imagine how many years it took for it to get to that height. These cactus can become top heavy if not watered or reinforced properly and can pose serious threats to houses or other property nearby.
PRICKLY PEAR CACTUS
Another favorite in the Phoenix Valley is the Prickly Pear Cactus. Naturally drought tolerant as cacti are the Prickly Pear Cactus makes a great addition to many residential and commercial landscapes. These cactus are vigorous growers yet do have detaching spines. This can make them unsuitable for some gardens that will have children or pets playing near them.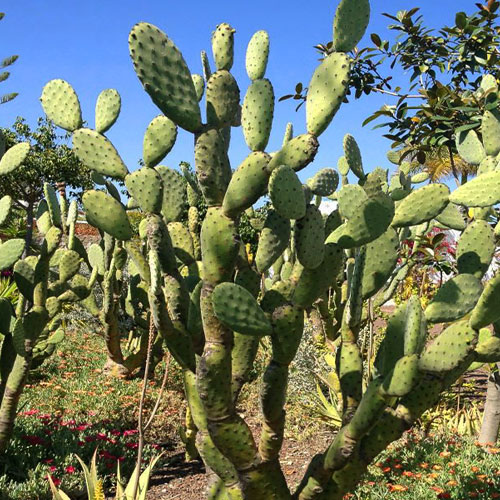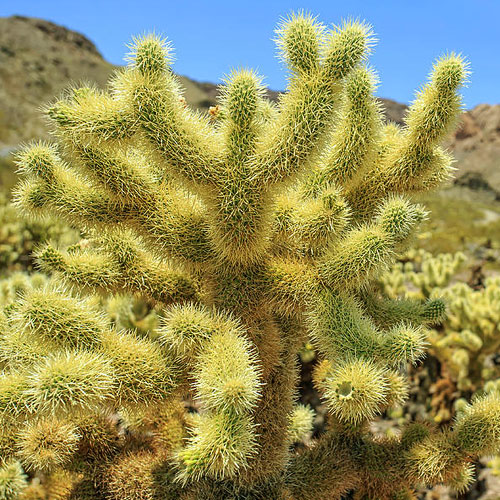 CHOLLA CACTUS
There are many varieties of cholla cactus and most of them share the feature of easily attaching to anything even gently brushing by. The needles or spines become hooked in the clothing or skin very easily and have been nicknamed "jumping cactus" as it seems the segments literally jump off the cactus. Mesa Arizona specifically has experienced cholla cactus growing invasively in residential areas on sidewalks, cul de sacs, and other places where pets and children play.
SAN PEDRO CACTUS
The San Pedro Cactus is a fast growing cactus that grows in numerous columns and is native to the Andes Mountains in South America. It is grown locally in many residential and commercial landscapes as it is a visually stunning plant. It does however have chemicals it in that some try to extract which can be harmful or illegal. This makes the cactus beautiful yet potentially dangerous in some settings.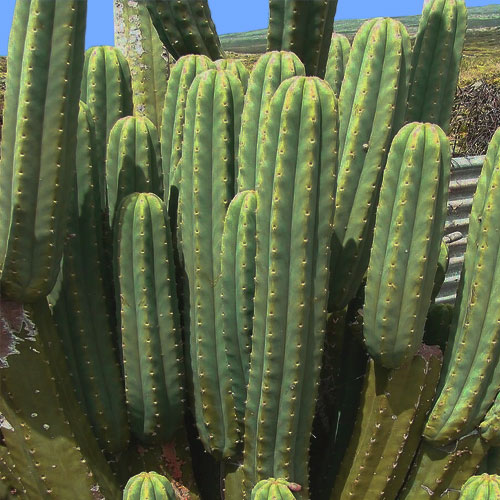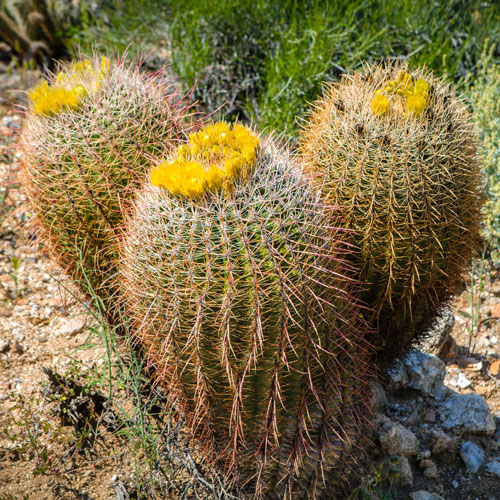 BARREL CACTUS
There are various varieties of the barrel cactus which are enormously popular for landscaping in the valley. At their maximum height they can grow to about 3 feet tall and wide. During the spring they can grow flowers with bright orange or yellow blooms. While they offer great looks to your garden when someone is injured by one it is considered a "dirty wound" and can take several months for the skin to heal.
CUSTOMER REVIEWS & TESTIMONIALS
READ OUR 5 STAR TREE SERVICE REVIEWS AND TESTIMONIALS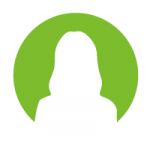 CRISTIN D
"We have a large Carob tree and Jacaranda tree in our front yard that needed some serious trimming. We used another company years ago and I was not impressed so I held off trying to find another. Well, I have found our permanent tree trimming company! They did an incredible job. They were not only professional and clearly know what they are doing (because both trees could be models in a tree magazine now!) but they are so very knowledgable too. Oh, and reasonable. Highly highly recommended!"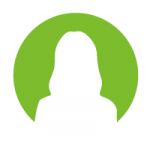 CATHY D
"First, second and third impressions are awesome! Scheduled to be here at 8:00am was here at 7:30, all five guys that was here was courteous, listened and worked extremely hard ,safe and fast. We was totally impressed with their work. Took down a fifty foot tree and cleaned up in three hours. Thanks guys you did an amazing job!!!!!! Price was reasonable too!"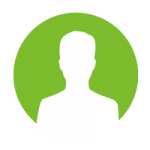 BRASSKEY
"Awesome service! I have used this company over the years and I plan to continue to use them again, in the very near future! Thanks again, for sending an excellent crew, which worked very hard in extreme heat and again, did an amazing job in every aspect needed in trimming incredibly difficult, very old and messy, Carob trees."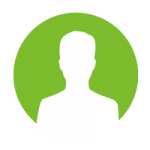 MARK L
"I had Phoenix Trim-a-Tree come by and trim my large pine tree in my front yard. They did a phenomenal job trimming and cleaning up in a timely manor. I will definitely be using them again for future work."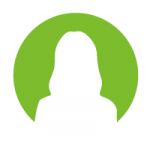 ANGIE B
"We had such a great experience with this company. They really took the time to explain the whole process and made sure we were completely satisfied when they were finished."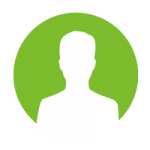 JOSH C
"Rockstar crew!! I moved into a new home that was severely neglected for years with overgrown trees. They cleaned it up nicely and had it looking pristine in no time!"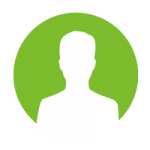 SCOTT S
"I would recommend this group 10/10. They showed up when they said they would, were quick and efficient, and cleaned up thoroughly!"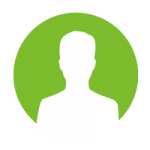 GEORGE J
"Trustworthy and great follow-through! Explained the process in detail and provided wonderful customer service!"
Cactus Removal Cost ranges from $300-$2500 depending on the size and location of your cactus. Cost factors include: how difficult it is to get to the cactus, what's surrounding it and how large it is. Our minimum cactus removal cost is $300. The largest Saguaro cactus removal cost we've ever performed was $2,500. These are not your actual cactus removal costs. To get an actual estimate you have to have one of our Arborist's visit your property, assess your cactus and give you an actual estimate. Inquire about your actual cactus removal costs by giving us a call today at 480-962-0701. The larger the cactus is the more it will cost. Saguaro cactus removal costs can be the most expensive due to their large size. Also, costs depend on how many arms the cactus has as well. Fill out our contact form or schedule a visit at your property so we can inspect the cactus and give you a better quote on the removal costs.
FREE CACTUS REMOVAL QUOTES IN PHOENIX
GET A FREE TREE SERVICE ESTIMATE TODAY!
If you are looking for a company to perform cactus removal at your home or business Phoenix Trim-A-Tree offers professional, affordable, and quick cactus removal anywhere in the Phoenix Valley. Schedule cactus removal in Phoenix today by giving us a call at 480-962-0701. Our team strives to offer exceptional value, friendly services, and complete customer satisfaction. If you have a cactus that is sick, dead, or has grown too fast and is unstable contact our helpful team with your questions or to schedule your cactus removal service anywhere in the Phoenix metro area.