CONTACT US TODAY FOR A FREE ESTIMATE!!!
HAZARDOUS TREE REMOVAL SERVICES | PHOENIX, AZ
CERTIFIED ARBORISTS OFFERING PROFESSIONAL TREE SERVICES.
Any type of tree work has the potential to be hazardous, but hazardous tree removal in Phoenix is especially dangerous. Successfully removing a tree requires proper education, training, tree physics, advanced cutting technicians, dangerous tools, and more. Attempting your own tree removal could leave you injured or killed by falling limbs, the tree itself, or malfunctioning equipment.
TREE REMOVAL DANGERS INCLUDE THE FOLLOWING
TREE REMOVAL EQUIPMENT DANGERS – Tree removal specialists are required by OSHA to wear protective gear. Also, proper training with saws, chains, wood chippers, and cranes are important to make sure you know how to use the equipment properly. Without this equipment, a homeowner cannot safely remove trees from their own property. Its best to let the professional take care of your tree removal. They are trained to use tree removal equipment safely and have experience doing so.
POWER LINE DANGERS – Removing trees close to power lines can be dangerous. You should never assume that the wires aren't live. If your tools, you, or a tree hits the power line, you could end up knocking out the power in your whole neighborhood. Also, you run the risk of being electrocuted. Some people believe that the black coating on power lines insulates them from electrocuting you. That is actually false. The black coating on power lines is only for weather-proofing. You can still be electrocuted from power lines through weather-proofing.
DYING TREE DANGERS – A dying or dead tree is often dying from the inside out, making the entire tree unstable. Even tree professional will use cranes to remove dead trees from your property. If you think you have a dying or decaying tree, find a tree removal professional to remove it for you, before it collapses on your vehicles or home.
TREE FALLING DANGERS – You do not have control over where a tree falls once it starts falling. Even with ropes and cut indentations the tree doesn't always fall where it is expected to. Not using the right tools can result in the tree falling on power lines, vehicles, people, or home.
CUSTOMER REVIEWS & TESTIMONIALS
READ OUR 5 STAR TREE SERVICE REVIEWS AND TESTIMONIALS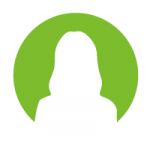 CRISTIN D
"We have a large Carob tree and Jacaranda tree in our front yard that needed some serious trimming. We used another company years ago and I was not impressed so I held off trying to find another. Well, I have found our permanent tree trimming company! They did an incredible job. They were not only professional and clearly know what they are doing (because both trees could be models in a tree magazine now!) but they are so very knowledgable too. Oh, and reasonable. Highly highly recommended!"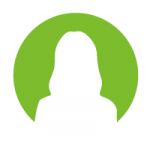 CATHY D
"First, second and third impressions are awesome! Scheduled to be here at 8:00am was here at 7:30, all five guys that was here was courteous, listened and worked extremely hard ,safe and fast. We was totally impressed with their work. Took down a fifty foot tree and cleaned up in three hours. Thanks guys you did an amazing job!!!!!! Price was reasonable too!"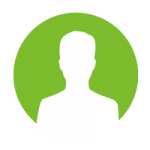 BRASSKEY
"Awesome service! I have used this company over the years and I plan to continue to use them again, in the very near future! Thanks again, for sending an excellent crew, which worked very hard in extreme heat and again, did an amazing job in every aspect needed in trimming incredibly difficult, very old and messy, Carob trees."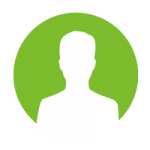 MARK L
"I had Phoenix Trim-a-Tree come by and trim my large pine tree in my front yard. They did a phenomenal job trimming and cleaning up in a timely manor. I will definitely be using them again for future work."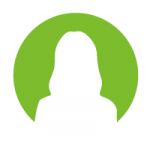 ANGIE B
"We had such a great experience with this company. They really took the time to explain the whole process and made sure we were completely satisfied when they were finished."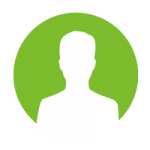 JOSH C
"Rockstar crew!! I moved into a new home that was severely neglected for years with overgrown trees. They cleaned it up nicely and had it looking pristine in no time!"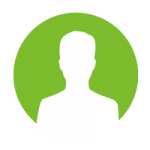 SCOTT S
"I would recommend this group 10/10. They showed up when they said they would, were quick and efficient, and cleaned up thoroughly!"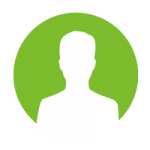 GEORGE J
"Trustworthy and great follow-through! Explained the process in detail and provided wonderful customer service!"
NEVER TRY TO REMOVE A TREE YOURSELF
GET A FREE TREE SERVICE ESTIMATE TODAY!
Basically this entire article is based around the fact that tree removal is so dangerous that you could severely injure or kill yourself. It's just not worth the risk to you or your loved ones and can possibly cause more problems than you originally had. If you need tree removal services in Phoenix Arizona, Phoenix Trim-a-tree can help! Not from Arizona or live in another city? Click here to find tree removal experts in your area. Professional arborists know the best methods for safe tree removal and have the equipment and tools necessary to do the job professionally. To schedule your hazardous tree removal in Phoenix, give us a call today at 480-962-0701.