CONTACT US TODAY FOR A FREE ESTIMATE!!!
CACTUS REMOVAL SERVICES | PARADISE VALLEY, AZ
CERTIFIED ARBORISTS OFFERING PROFESSIONAL TREE SERVICES.
If you're searching for "Cactus Removal Paradise Valley" our team performs the best cactus removal in the valley. Trim-A-Tree will help you remove any cactus you wish that is posing a threat to your property, people, or you simply don't want anymore. We are insured and licensed, so you can have peace of mind as we remove even the largest cactus near your home. We specialize in providing quick, affordable, and safe cactus removal to the residents and businesses of Paradise Valley.
SAFE CACTUS REMOVAL IN PARADISE VALLEY
Our team of professional cactus removal techs have the right tools, training, and experience to safely remove even the largest cacti from your landscape. While most cactus owners want to save these giants, there are situations where that isn't possible and the cactus will threaten falling over. Larger cactus literally weigh tons and can cause extensive damage to a home, car, or other property. Avoid risking your safety or damaging your property or landscape by trying to remove larger cacti yourself. We are fully licensed, insured, and have the right skills to safely remove your cactus.
Our team will use our experience, skills, and tools to quickly and safely remove a cactus from your property. With our services you won't have to risk injury simply taking care of a landscaping project. Our technique prevents a cactus from falling suddenly. This safe cactus removal system avoids damage to your home, vehicles, and other property.
SAGUARO CACTUS REMOVAL
Most times cacti like the Saguaro do nothing but increase the value and appearance of properties. However there are times where cacti will grow too quickly, get diseased, and die. This leaves a large liability in your landscape which is a risk to your property. For instance the Saguaro cactus can grow more quickly than its roots can support. This causes the cactus to get unstable and lean. Many times this can be corrected with 2×4's. In cases where the cactus cannot be saved and needs to be removed, we provide safe cactus removal to Paradise Valley.
The last thing any property owner needs is for a large cactus to fall on top of their home, vehicle, or a person. There are common reasons property owners decide to have cacti removed in Arizona. Typically it is when the cactus is no longer safe or space is needed for a different plant or theme.
There are two common problems that lead to needing cactus removal. Those conditions are when the cactus is unstable from an underdeveloped root system, or when a cactus has become sick or died. In these cases the cactus is a serious hazard which can cause significant damage to property, if large enough.
UNSTABLE CACTUS
An unstable cactus is a dangerous cactus, especially if it is taller and near your house. Cactus are native to the arid and dry desert naturally surrounding our valley and don't get anywhere near the water that is common in our suburban and urban landscaping. This means your daily watering of your lawn will be providing much more water to a cactus than is normal in nature. Which causes the roots to stop expanding into the large networks necessary to support cacti that are 20 or 30 feet tall. When the roots aren't up to the job of supporting the cactus it will lean or fall over.
CACTUS PESTS & DISEASES
Bacterial necrosis, insects, and certain airborne diseases can damage or kill your cactus.
Some diseases in cacti may show symptoms early enough to save, while others do not show any signs until after it is far too late to safe the cactus. This leads to the need to remove the cactus to keep the landscape looking good and other plants healthy.
There are several factors which affect the cost to remove a cactus. The size of a cactus is a primary factor in calculating cost as the larger cacti require additional time, equipment and personnel. Cacti that have numerous large arms also have an affect on the cost to remove. To find out how much it will cost to remove the cactus in your landscape please fill out our contact form, or call to get a free cactus removal quote. We will come out and inspect your cactus to provide an accurate quote to remove it for you. You can reach us by phone at 480-962-0701 or use our contact form.
CUSTOMER REVIEWS & TESTIMONIALS
READ OUR 5 STAR TREE SERVICE REVIEWS AND TESTIMONIALS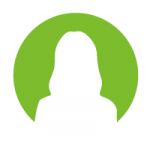 CRISTIN D
"We have a large Carob tree and Jacaranda tree in our front yard that needed some serious trimming. We used another company years ago and I was not impressed so I held off trying to find another. Well, I have found our permanent tree trimming company! They did an incredible job. They were not only professional and clearly know what they are doing (because both trees could be models in a tree magazine now!) but they are so very knowledgable too. Oh, and reasonable. Highly highly recommended!"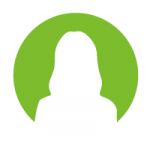 CATHY D
"First, second and third impressions are awesome! Scheduled to be here at 8:00am was here at 7:30, all five guys that was here was courteous, listened and worked extremely hard ,safe and fast. We was totally impressed with their work. Took down a fifty foot tree and cleaned up in three hours. Thanks guys you did an amazing job!!!!!! Price was reasonable too!"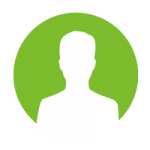 BRASSKEY
"Awesome service! I have used this company over the years and I plan to continue to use them again, in the very near future! Thanks again, for sending an excellent crew, which worked very hard in extreme heat and again, did an amazing job in every aspect needed in trimming incredibly difficult, very old and messy, Carob trees."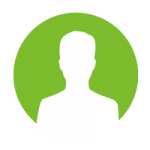 MARK L
"I had Phoenix Trim-a-Tree come by and trim my large pine tree in my front yard. They did a phenomenal job trimming and cleaning up in a timely manor. I will definitely be using them again for future work."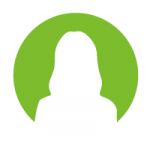 ANGIE B
"We had such a great experience with this company. They really took the time to explain the whole process and made sure we were completely satisfied when they were finished."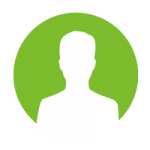 JOSH C
"Rockstar crew!! I moved into a new home that was severely neglected for years with overgrown trees. They cleaned it up nicely and had it looking pristine in no time!"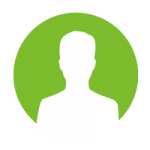 SCOTT S
"I would recommend this group 10/10. They showed up when they said they would, were quick and efficient, and cleaned up thoroughly!"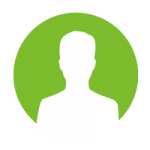 GEORGE J
"Trustworthy and great follow-through! Explained the process in detail and provided wonderful customer service!"
FREE CACTUS REMOVAL QUOTES IN PARADISE VALLEY
GET A FREE TREE SERVICE ESTIMATE TODAY!
When you're seeking professional cactus removal for your Paradise Valley home or business our team delivers the best services and affordable rates for cactus removal. To Schedule your cactus removal in Paradise Valley please call us at 480-962-0701. Trim-A-Tree is proud to offer Paradise Valley the best cactus removal services and ensure full customer satisfaction with all our projects. If you have a leaning, dead, or dangerous cactus you need removed from your property we will be glad to answer questions, schedule service, and take care of all the details needed to remove your cactus in Paradise Valley.