CONTACT US TODAY FOR A FREE ESTIMATE!!!
PALM TREE REMOVAL SERVICES | PHOENIX, AZ
CERTIFIED ARBORISTS OFFERING PROFESSIONAL TREE SERVICES.
When you are searching "Palm Tree Removal Phoenix" Phoenix Trim-A-Tree offers safe, fast, insured palm tree removal. We know how to remove a palm tree safely and quickly no matter how big or where it is. Removing palm trees that have died, are sick, or just aren't wanted in your landscape keep your property safer and more attractive. Our palm tree removal cost is affordable and covers safe professional removal, stump grinding, and haul away of all of the waste. Get a free palm tree removal quote by calling today!
PALM TREE REMOVAL INCLUDES THE FOLLOWING
PALM TREE ASSESSMENT
The first step is understanding the condition of your palm tree, or trees. We assess the size and safest way for the palm to be removed. Trees that are rather large or have not been maintained do take a little more preparation and time to remove.
REMOVAL QUOTE
Once we have the plan of how the tree would need to be removed we will provide a quote that you can rely on. If you want to have the sections removed from your property and stump grinding it can be included in this quote. Leaving no sign that the tree was there leaves your property ready for a new tree, grass, or even a flower bed.
SAFETY PREPARATION
Trees are tall, heavy, and cumbersome. Without the right tools, knowledge, and preparation palms can fall and damage homes, cars, fences, or even neighboring properties. We are licensed, bonded, and insured to provide peace of mind when removing your dead or unwanted palm trees. Safety is key and our team saves you from putting your health and safety on the line and is equipped with cranes and other specialized equipment that helps make palm tree removal safe. Having a controlled removal prevents damage and keeps people and property safe!
PALM REMOVAL
With all of the safety precautions in place our expert team goes into action removing your palm tree or trees. Removal is done as quick as is safe and yet we respect home and business owner's time and keep our services as short in duration as possible. Removal is performed safely and done so to create the minimum disruption to your landscape.
PALM TREE STUMP GRINDING
Stump grinding removes the stubborn stump from your landscape. They can be more than an eyesore and end up attracting pests near your other trees and home which can cause sickness to plants or damage to the home. Our stump grinding service completely removes the stump a full foot below the surface of the soil. This gives you plenty of room to plant new plants or cover up the area with mulch, gravel, or even grass.
CLEAN UP
Once all of our palm tree removal services are finished we clean up your landscape from our work. We haul off the fronds (leaves) the trunk sections, and all of the debris caused by our removal service. Our services are designed to save you time, effort, and money. Because of this we know that customer satisfaction is achieved by doing the work right, providing stellar customer service, and leaving as little sign that we did our work as possible.
PALM TREE TREATMENTS
For Phoenix residents that love their palms and would like to save their trees instead of removing them we offer palm tree treatments. We trim, fertilize, and recommend the proper watering routine that will help breathe new life into your palms that you want to save. Our Arborist knows palms, knows the Phoenix area, and can help you save or remove any tree you have. Ultimately we want to help you achieve your goals with your landscape and will remove, treat, prune and trim all of your trees the way you want.
CUSTOMER REVIEWS & TESTIMONIALS
READ OUR 5 STAR TREE SERVICE REVIEWS AND TESTIMONIALS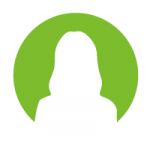 CRISTIN D
"We have a large Carob tree and Jacaranda tree in our front yard that needed some serious trimming. We used another company years ago and I was not impressed so I held off trying to find another. Well, I have found our permanent tree trimming company! They did an incredible job. They were not only professional and clearly know what they are doing (because both trees could be models in a tree magazine now!) but they are so very knowledgable too. Oh, and reasonable. Highly highly recommended!"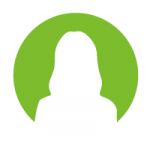 CATHY D
"First, second and third impressions are awesome! Scheduled to be here at 8:00am was here at 7:30, all five guys that was here was courteous, listened and worked extremely hard ,safe and fast. We was totally impressed with their work. Took down a fifty foot tree and cleaned up in three hours. Thanks guys you did an amazing job!!!!!! Price was reasonable too!"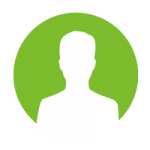 BRASSKEY
"Awesome service! I have used this company over the years and I plan to continue to use them again, in the very near future! Thanks again, for sending an excellent crew, which worked very hard in extreme heat and again, did an amazing job in every aspect needed in trimming incredibly difficult, very old and messy, Carob trees."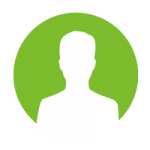 MARK L
"I had Phoenix Trim-a-Tree come by and trim my large pine tree in my front yard. They did a phenomenal job trimming and cleaning up in a timely manor. I will definitely be using them again for future work."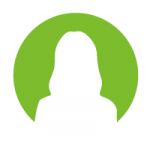 ANGIE B
"We had such a great experience with this company. They really took the time to explain the whole process and made sure we were completely satisfied when they were finished."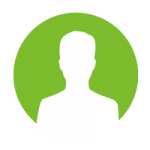 JOSH C
"Rockstar crew!! I moved into a new home that was severely neglected for years with overgrown trees. They cleaned it up nicely and had it looking pristine in no time!"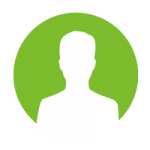 SCOTT S
"I would recommend this group 10/10. They showed up when they said they would, were quick and efficient, and cleaned up thoroughly!"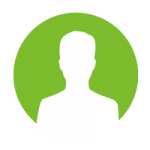 GEORGE J
"Trustworthy and great follow-through! Explained the process in detail and provided wonderful customer service!"
SCHEDULE PALM TREE REMOVAL IN PHOENIX
GET A FREE TREE SERVICE ESTIMATE TODAY!
Getting your palm trees removed from your commercial or residential property in Phoenix is just as easy as a phone call. We offer free removal quotes that can include haul away and stump grinding. The choice is yours and we strive to provide unparalleled customer service at each of our tree removals, trimmings, prunings, and every other visit we make to Phoenix homes and businesses. To ask a question or get your services scheduled please call 480-962-0701.
GIVE US CALL WITH YOUR QUESTIONS OR TO SCHEDULE PALM TREE REMOVAL SERVICES IN PHOENIX!