CONTACT US TODAY FOR A FREE ESTIMATE!!!
TREE REMOVAL SERVICES | PHOENIX, AZ
CERTIFIED ARBORISTS OFFERING PROFESSIONAL TREE SERVICES.
If you are searching for tree removal services near me in Phoenix, our team can help! Our tree removal service is fast, affordable, and most importantly safe. We are licensed and insured so you can enjoy the peace of mind service from true professionals brings. Tree removal can be dangerous for property owners to attempt when there's houses, fencing, and power lines close by. Our team uses the best tools, safety equipment, and years of experience to handle removing your tree in a controlled and safe manner.
Common phrases used to find our tree removal services: Tree Removal, Tree Removal Services Near Me, local tree removal company, small tree removal, large tree removal, palm tree removal services, Fallen Tree Removal, Emergency Tree Removal or Tree Removal Near Me. We services the entire valley including: Phoenix, Scottsdale, Mesa, Tempe and Chandler. Get a free tree removal estimate by giving Phoenix Trim A Tree a call today at 480-962-0701.
Trees do occasionally get sick, die, or need to be removed for other reasons. Our tree removal services are licensed, bonded, and we are insured to give our clients complete peace of mind. Trees can be incredibly heavy and are capable of doing significant damage to any property or structures around them. Safe removal starts with the right training, team, and tools.
STEP 1 – We inspect your tree so we know the condition, location, and what tools will be needed to safely remove the tree.
STEP 2 – Provide you with a quote for the complete tree removal service.
STEP 3 – Once all safety measures have been set into place, our insured expert technicians will begin cutting and perform a controlled tree removal.
STEP 4 – After successfully removing the tree, we run the limbs through a powerful chipper and remove all brush. Over-sized pieces of the tree trunk will be removed and hauled off.
STEP 5 – We recycle the trees we remove and cut them into appropriate sized pieces so that they can be turned into mulch, firewood or even woodworking-quality lumber.
EMERGENCY TREE REMOVAL SERVICES

Phoenix Trim a Tree is known for their professional techniques in successfully removing trees of all sizes and locations around the Phoenix, AZ area and surrounding valley area. We can help with emergency tree removal or hazardous tree removal for fallen trees due to monsoon winds and storms.
An unhealthy or dying tree with a couple dead branches or loose limbs can be easily knocked down by high monsoon winds and have the capability of severely damaging your home or business. Call Phoenix Trim a Tree today to remove problematic trees or branches that risk a safety hazard to you, your car or your property.
Don't risk removing or cutting trees yourself, tree removal is a very dangerous business. You risk severely injuring yourself or the surrounding property. I know you have seen YouTube videos of people trying to cut down their own trees, only to end up knocking a hole through their roof or completely crushing their car. Call Phoenix Trim a Tree, a tree removal expert, to remove your trees for you. We have years of experience and techniques we have developed over the years to protect our employees, our customers, their families and your property.
We provide tree removal of all types of trees and larger cactus. Below you'll find just a few of the common types of trees we remove for customers in the Phoenix Valley. If you don't see the type of tree you need removed in this list don't worry, we provide tree removal services for all types of trees.
• DEAD TREE REMOVAL
• WILLOW ACACIA TREE REMOVAL
• MESQUITE TREE REMOVAL
• EUCALYPTUS TREE REMOVAL
• SUMAC TREE REMOVAL
• SWEET ACACIA TREE REMOVAL
• TIPU TREE REMOVAL
• MULBERRY TREE REMOVAL
PALM TREE REMOVAL SERVICES
With all of the safety precautions in place our expert team goes into action removing your palm tree or trees. Palm Tree Removal is done as quick as is safe and yet we respect home and business owner's time and keep our services as short in duration as possible. Removal is performed safely and done so to create the minimum disruption to your landscape.
PALM TREE STUMP GRINDING
Stump grinding removes the stubborn stump from your landscape. They can be more than an eyesore and end up attracting pests near your other trees and home which can cause sickness to plants or damage to the home. Our stump grinding service completely removes the stump a full foot below the surface of the soil. This gives you plenty of room to plant new plants or cover up the area with mulch, gravel, or even grass. Read More About Palm Tree Removal Services Here!
5 STAR TREE REMOVAL REVIEWS IN PHOENIX
READ OUR 5 STAR TREE SERVICE REVIEWS AND TESTIMONIALS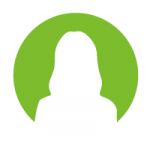 CRISTIN D
"We have a large Carob tree and Jacaranda tree in our front yard that needed some serious trimming. We used another company years ago and I was not impressed so I held off trying to find another. Well, I have found our permanent tree trimming company! They did an incredible job. They were not only professional and clearly know what they are doing (because both trees could be models in a tree magazine now!) but they are so very knowledgable too. Oh, and reasonable. Highly highly recommended!"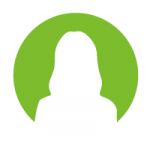 CATHY D
"First, second and third impressions are awesome! Scheduled to be here at 8:00am was here at 7:30, all five guys that was here was courteous, listened and worked extremely hard ,safe and fast. We was totally impressed with their work. Took down a fifty foot tree and cleaned up in three hours. Thanks guys you did an amazing job!!!!!! Price was reasonable too!"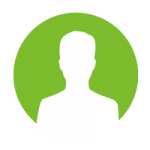 BRASSKEY
"Awesome service! I have used this company over the years and I plan to continue to use them again, in the very near future! Thanks again, for sending an excellent crew, which worked very hard in extreme heat and again, did an amazing job in every aspect needed in trimming incredibly difficult, very old and messy, Carob trees."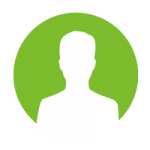 MARK L
"I had Phoenix Trim-a-Tree come by and trim my large pine tree in my front yard. They did a phenomenal job trimming and cleaning up in a timely manor. I will definitely be using them again for future work."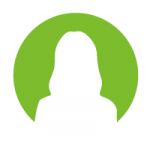 ANGIE B
"We had such a great experience with this company. They really took the time to explain the whole process and made sure we were completely satisfied when they were finished."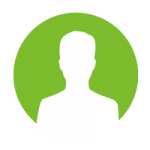 JOSH C
"Rockstar crew!! I moved into a new home that was severely neglected for years with overgrown trees. They cleaned it up nicely and had it looking pristine in no time!"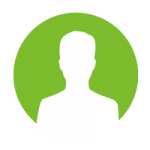 SCOTT S
"I would recommend this group 10/10. They showed up when they said they would, were quick and efficient, and cleaned up thoroughly!"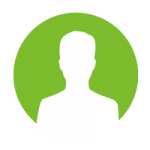 GEORGE J
"Trustworthy and great follow-through! Explained the process in detail and provided wonderful customer service!"
WHO IS RESPONSIBLE FOR CUTTING OVERHANGING TREE BRANCHES?
If your neighbors tree branches overhang on your properly, you are responsible for cutting it. Both parties much mutually agree if you would like to remove the tree. If a tree trunk is on your property, you are responsible for maintaining it. You are responsible for making sure any tree on your property is healthy and there are no known hazards.
IS TREE REMOVAL TAX DEDUCTIBLE?
Tree removal is not tax deductible if the tree is located on your personal residence. However, if your property is a rental house the expense can be tax deductible.
DOES HOMEOWNERS INSURANCE COVER FALLEN TREES OR TREE DAMAGE?
Yes, homeowners insurance does cover fallen trees. The limit is $500-$1,000 per tree. Standard homeowners insurance coverage will replace trees damaged by lighting, vandalism and fire. However, homeowners insurance will not cover water or wind damage.
MY NEIGHBORS TREE BRANCH FELL ON MY PROPERTY. WHAT DO I DO?
If a neighbors tree branch falls on your property you are responsible to remove it. It is a rule that the insurance policy of the location where the damage took place pays for the tree branch removal.
HOW MUCH DOES TREE REMOVAL COST?
The average cost of tree removal is $150-$1500 depending on the height of the tree. A tree 25ft tall or shorter will only cost an average of $325. An 25ft-75ft tree will cost an average of $600. And, a large 75ft tree or taller will cost at least $1,500.
WHAT IS THE NATIONAL AVERAGE COST OF TREE REMOVAL?
According to HomeAdvisor's tree removal cost calculator, the national average cost of tree removal in 2018 was $651.
SCHEDULE TREE REMOVAL IN PHOENIX
GET A FREE TREE SERVICE ESTIMATE TODAY!
Phoenix Trim a Tree is dedicated to providing genuine customer service and high quality tree services. We offer a variety of tree services including tree removals for residential and commercial properties. Our tree removal services includes hauling away of old unwanted trees, stumps and branches. We also offer emergency storm damage tree removals. Call 480-962-0701 today to speak with one of our tree experts or for a free tree removal estimate in Phoenix.