CONTACT US TODAY FOR A FREE ESTIMATE!!!
STUMP REMOVAL & STUMP GRINDING | SCOTTSDALE, AZ
CERTIFIED ARBORISTS OFFERING PROFESSIONAL TREE SERVICES.
Our storm damaged tree removal service helps Phoenix Valley residents with storm damage clean up. Storm damaged trees can be hazards to your home, business, landscape, and anything else on your property. Whether the tree has fallen or there's visible damage to the trunk, limbs, or branches. Monsoon season's strong winds strain your trees. Those that aren't healthy or haven't been trimmed may have been damaged. Our services help clean up debris from your damaged tree. We save as much of trees as possible, remove trees that cannot be saved, and grind away tree stumps. Contact us today for help with your storm damaged trees and tree removal.
EMERGENCY TREE REMOVAL & CLEANUP SERVICES
FOR DAMAGED OR FALLEN TREES
Sometimes trees become uprooted during severe flooding, monsoons, or wind storms. These huge tree trunks or tree branches can easily punch through your roof or damage your landscaping, leaving you with a big mess to cleanup. Let Phoenix Trim A Tree cleanup your storm damaged trees or tree branches professionally.
STORM DAMAGE PREPARATION FOR TREES IN ARIZONA
Tree maintenance and tree trimming is important to prevent emergency tree problems. Keeping your trees trimmed properly can prevent a fallen tree from happening in the first place. We have developed pre-monsoon tree strategies to help prevent home owners and business owners from fallen tree damage. Based on our assessment, we will offer tree treatments that will help your shrubs and trees endure harsh weather events better. If we find trees with weak structures we can add braces to help withstand harsh weather conditions. Tree pruning is also beneficial to ensure your tree do not have hanging or dead limbs that post a threat to your property. Tree lighting protection is also recommended to protect expensive trees or ones really close to your property.
CUSTOMER REVIEWS & TESTIMONIALS
READ OUR 5 STAR TREE SERVICE REVIEWS AND TESTIMONIALS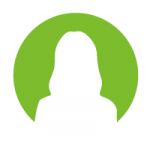 CRISTIN D
"We have a large Carob tree and Jacaranda tree in our front yard that needed some serious trimming. We used another company years ago and I was not impressed so I held off trying to find another. Well, I have found our permanent tree trimming company! They did an incredible job. They were not only professional and clearly know what they are doing (because both trees could be models in a tree magazine now!) but they are so very knowledgable too. Oh, and reasonable. Highly highly recommended!"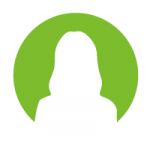 CATHY D
"First, second and third impressions are awesome! Scheduled to be here at 8:00am was here at 7:30, all five guys that was here was courteous, listened and worked extremely hard ,safe and fast. We was totally impressed with their work. Took down a fifty foot tree and cleaned up in three hours. Thanks guys you did an amazing job!!!!!! Price was reasonable too!"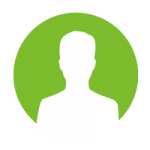 BRASSKEY
"Awesome service! I have used this company over the years and I plan to continue to use them again, in the very near future! Thanks again, for sending an excellent crew, which worked very hard in extreme heat and again, did an amazing job in every aspect needed in trimming incredibly difficult, very old and messy, Carob trees."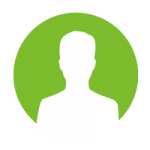 MARK L
"I had Phoenix Trim-a-Tree come by and trim my large pine tree in my front yard. They did a phenomenal job trimming and cleaning up in a timely manor. I will definitely be using them again for future work."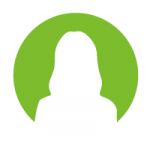 ANGIE B
"We had such a great experience with this company. They really took the time to explain the whole process and made sure we were completely satisfied when they were finished."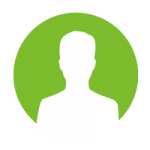 JOSH C
"Rockstar crew!! I moved into a new home that was severely neglected for years with overgrown trees. They cleaned it up nicely and had it looking pristine in no time!"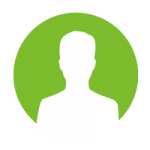 SCOTT S
"I would recommend this group 10/10. They showed up when they said they would, were quick and efficient, and cleaned up thoroughly!"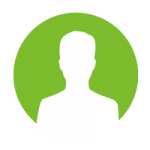 GEORGE J
"Trustworthy and great follow-through! Explained the process in detail and provided wonderful customer service!"
SCHEDULE YOUR STORM DAMAGE TREE REMOVAL OR CLEANUP
GET A FREE TREE SERVICE ESTIMATE TODAY!
Phoenix Trim a Tree is dedicated to providing genuine customer service and high quality tree services. We offer a plethora of tree services including tree removals for residential and commercial properties. Our tree removal services includes hauling away of old unwanted trees, stumps and branches. We also offer emergency storm damage tree removals. Call 480-962-0701 today to speak with one of our tree experts or for a free estimate.
SCHEDULE YOU STORM DAMAGED TREE REMOVAL SERVICE IN PHOENIX BY GIVING US A CALL AT 480-962-0701 OR BY FILLING OUT OUR CONTACT FORM.