CONTACT US TODAY FOR A FREE ESTIMATE!!!
AFFORDABLE PALM TREE TRIMMING IN SCOTTSDALE
CERTIFIED ARBORISTS OFFERING PROFESSIONAL TREE SERVICES.
Taking care of your yard or commercial landscape is a part of real estate ownership. Our team aims to make palm tree trimming affordable, fast, and our teams leave your location clean and debris free.
ARIZONA ASH TREE TRIMMING SERVICES
There are various species of trees that need different types of care. From Palms to Pear trees each type needs to have a different type of trimming and pruning.  At times trees with suffer from disease, pests, or drought and will either need special attention to recover, or will need to be removed. Whichever solution is best for your tree, your home, and your property is our priority. View the residential tree services we provide below.
COMMERCIAL PALM TREE TRIMMING
Professional and retail locations need to be maintained and palm tree trimming is a part of that. Some commercial properties have many palm trees that make a large visual impact. Allow are team to maintain your palm trees to keep your commercial property looking welcoming.
RESIDENTIAL PALM TREE TRIMMING
Your home is your castle and the landscape a welcome mat that needs to maintained. Palm tree trimming at your home ensures that your curb appeal is high and the dead leaves (or fronds) are removed. We also offer tree care such as pest control and fertilizing for healthy trees.
HOW MUCH DOES PALM TREE TRIMMING COST IN SCOTTSDALE?
Palm tree trimming costs vary by the size of palm tree, how much trimming is needed, and where it's located. Average costs for a 30 to 59 foot palm tree trimming start at $75 and go up to $400. Palm trees that are over 60 feet cost anywhere from $200 to $1,200 depending on where its located and how much trimming is needed. It's easy to get a palm tree trimming quote from our team, simply give us a call and we will schedule a time to swing by and give you a cost to trim your palm tree or trees.
PALM TREE TRIMMING PROCESS
There are 4 main steps to trimming palm trees: inspection, quote, trimming, and clean up. Our team strives to always stay safe, protect your property, keep palm tree trimming affordable, and leave your landscape clean and debris free. Read more about our palm tree trimming process below.
PALM TREE
ASSESSMENT
Our team comes and checks out how much work your tree needs, how tall it is, where it's located, and what it will take to get the job done.
PALM TREE
TRIMMING QUOTE
With an action plan of which palm trees need trimming and what it will take to get the job done we will provide you a quote for tree trimming.
TRIMMING YOUR
PALM TREES
Once you've schedule your service our team will arrive, set up equipment, and begin trimming your palm tree or trees safely and efficiently.
TRIMMING
CLEAN UP
Our palm tree trimming service includes hauling away the fronds and cleaning up your yard to leave it looking orderly and pristine.
WHY PALM TREES NEED TO BE TRIMMED
Palm tree fronds are the green leaves that are on the top of your palm trees. Fronds naturally grow and spread out on the top of your palms. As they age they turn yellow, orange, and then brown. This is the natural process of palm trees yet when they turn brown they should be removed by tree trimming professionals. Our expert teams knows the correct timing to remove each frond which promotes new growth where old fronds were trimmed away.
The palm tree's prominence in Scottsdale might have you under the impression that they don't need care or have problems. In reality these trees are quite sensitive and do require a variety of nutrients to continue to grow and stay healthy. Phoenix Trim-A-Tree is the total solution for tree care in Scottsdale. We trim, prune, and take care of applying the correct fertilizer in the correct doses for each species of tree, including the various sub-species of palm trees.
PALM TREE TRIMMING EXCEPTIONS
There are some varieties of palms that don't need trimming as they naturally shed fronds. These types of palms are foxtail, royal, and veitchia palm trees. While they may not need trimming they still need to have the attention and care from our qualified tree care team to ensure that they have the nutrients needed to stay healthy and grow.
Palm tree trimming and proper care ensures that your palms will look great, stay healthy, and live beautifully in your landscape for a long time. Neglected palm trees or improper care results in loss of overall health, lowered resistance when cooler weather comes, susceptibility to disease, and simply palms that don't look as good as they could.
Growing palm trees that are beautiful, healthy, and tall depends on more than simply trimming away old fronds but ensuring that the soil has the nutrients it needs. In Scottsdale, and a lot of Arizona, we have sandy soils which drain quickly and don't have a lot of organic material. This means that moisture seeps past the roots more quickly than it should. Our care includes amending soil and enriching it with the nutrients it needs to stay healthy and grow. The application of mulch also adds protection to the bases of palm trees which protects it from lawn care equipment, adds nutrients, and helps soil retain some moisture. Our expert team of tree care professionals knows what nutrients your palm needs, how much should be applied, and what time of year is best. Let us help you grow the biggest, healthiest, and most beautiful palm trees in Scottsdale, AZ.
HOW MUCH DOES PALM TREE TRIMMING COST?
The size, shape, and health of the palm has an impact on the cost to trim them properly. Trees that are trimmed regularly need less work and cost less, if you have a palm that needs a lot of work it takes longer and does cost more. Palm trees which are up to 30 feet usually cost around $75 to $400.
HOW OFTEN DO PALMS NEED TRIMMING?
Palm trees should only be trimmed with the oldest leaves (fonds) have turned brown, dry, and dead. Each year new fronds are formed and the older fonds die. Because of this the average palm only needs trimming once or twice a year.
IS MY PALM TREE DEAD?
It might surprise a lot of people but the Palm tree is actually an evergreen, so when they are alive the fronds are upright and green. When they are dead the fronds will be brown and collapse. If this happens as a result of being transplanted correct watering should be followed while waiting for new growth.
HOW TO BRING A DEAD PALM TREE BACK TO LIFE
If you think your palm tree is dead, there are some things you can do to bring it back to life. Proper watering, pruning and fertilizing your dying palm tree will is the best way to bring it back to life. Follow the steps below to properly care for your dying palm tree.
CUSTOMER REVIEWS & TESTIMONIALS
READ OUR 5 STAR TREE SERVICE REVIEWS AND TESTIMONIALS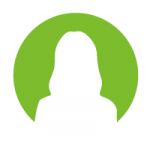 CRISTIN D
"We have a large Carob tree and Jacaranda tree in our front yard that needed some serious trimming. We used another company years ago and I was not impressed so I held off trying to find another. Well, I have found our permanent tree trimming company! They did an incredible job. They were not only professional and clearly know what they are doing (because both trees could be models in a tree magazine now!) but they are so very knowledgable too. Oh, and reasonable. Highly highly recommended!"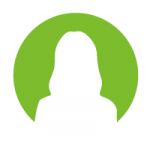 CATHY D
"First, second and third impressions are awesome! Scheduled to be here at 8:00am was here at 7:30, all five guys that was here was courteous, listened and worked extremely hard ,safe and fast. We was totally impressed with their work. Took down a fifty foot tree and cleaned up in three hours. Thanks guys you did an amazing job!!!!!! Price was reasonable too!"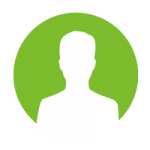 BRASSKEY
"Awesome service! I have used this company over the years and I plan to continue to use them again, in the very near future! Thanks again, for sending an excellent crew, which worked very hard in extreme heat and again, did an amazing job in every aspect needed in trimming incredibly difficult, very old and messy, Carob trees."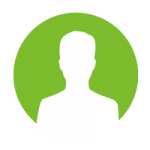 MARK L
"I had Phoenix Trim-a-Tree come by and trim my large pine tree in my front yard. They did a phenomenal job trimming and cleaning up in a timely manor. I will definitely be using them again for future work."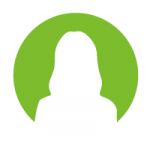 ANGIE B
"We had such a great experience with this company. They really took the time to explain the whole process and made sure we were completely satisfied when they were finished."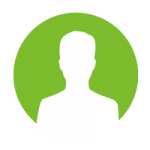 JOSH C
"Rockstar crew!! I moved into a new home that was severely neglected for years with overgrown trees. They cleaned it up nicely and had it looking pristine in no time!"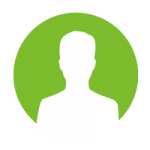 SCOTT S
"I would recommend this group 10/10. They showed up when they said they would, were quick and efficient, and cleaned up thoroughly!"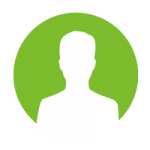 GEORGE J
"Trustworthy and great follow-through! Explained the process in detail and provided wonderful customer service!"
PALM TREE TRIMMING SERVICE
GET A FREE TREE SERVICE ESTIMATE TODAY!
Our service includes the trimming, nutrition, and the hauling off of fronds. If palm tree removal is necessary due to a palm no longer living, having been hit by lightning, or become diseased we safely remove palm trees and haul away the sections. Let us know how we can help you with your palm trees at your Phoenix home or business by using our contact form or calling 480-962-0701.