CONTACT US TODAY FOR A FREE ESTIMATE!!!
PALM TREE TRIMMING SERVICES | PHOENIX, AZ
CERTIFIED ARBORISTS OFFERING PROFESSIONAL TREE SERVICES.
When you are searching for professional palm tree trimming in Phoenix, our team has the training, tools, and talent to trim your palm trees right!  Our certified arborist knows how and when to trim all varieties of palm trees.  Allow our team to come and take care of overgrown, dying, or dead palm trees for you.  We serve both residential and commercial properties all over the Phoenix Valley.
Common phrases used to find our palm tree trimming services include: palm tree trimming, trimming palm trees, palm tree trimming service, palm tree maintenance, palm tree cutter, palm tree trimming near me, when to trim palm trees, and how to trim a palm tree.
TRIMMED PALM TREES STAY HEALTHY
Just about everywhere you go in the valley you see palms at golf courses, parks, shopping areas, homes, businesses and more. Palms are no different than any other kind of tree in that they look better and stay healthier with regular trimming. A lot of people are under the impression that they are a maintenance free tree, yet they do have needs for proper soil nutrition and trimming by knowledgeable tree care professionals.
RESIDENTIAL PALM TREE TRIMMING
A lot of homes in the Phoenix Valley have palm trees. Palm trees can be a beautiful focal point in your landscape or they can be the bane of your yard. Our palm tree trimming services remove the old dead fronds or leaves at the top of the tree and leave the tree looking cleaned up.
COMMERCIAL PALM TREE TRIMMING
Most commercial properties around the valley and even city parks are lined with loads of palm trees. Keeping your palm trees trimmed in these settings makes the landscaping in retail areas and parks more inviting and visually attractive. Let us help keep your palms looking great!
The fronds, or leaves, at the top of the tree need to be trimmed on some species of palm trees. They grow naturally and spread out of the top of palms trees and over time they age, die, and are replaced. The fronds which have changed color from green to yellow, orange, and then brown have died and should be removed. Our palm tree trimming team knows the right time to remove the fronds to allow new growth the flourish. There are some species of palm trees which do not need trimming, but do benefit from inspection and soil enrichment by trained palm tree professionals. Palms that do not generally need trimming of the Veitchia palm, Royal Palm, and Foxtail Palm.
If you want to have the most beautiful, luxurious palm trees possible the right nutrition is key. Just like anything that grows the fuel available influences how big, strong, and lush it grows. Soil in Arizona is naturally sandy and drains quickly after rain or watering. Your palms will grow better when we add the nutrients and or organic matter which helps maintain the moisture and minerals the tree needs. If the palm is in an especially sunny spot we can also add some mulch around the base of the tree. This will help guard against the soil drying out and protect the tree from lawn care equipment. We will help you improve the health of your palms so you will have the best looking palm trees in your neighborhood, city, and the state!
CUSTOMER REVIEWS & TESTIMONIALS
READ OUR 5 STAR TREE SERVICE REVIEWS AND TESTIMONIALS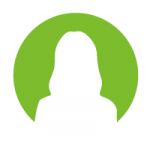 CRISTIN D
"We have a large Carob tree and Jacaranda tree in our front yard that needed some serious trimming. We used another company years ago and I was not impressed so I held off trying to find another. Well, I have found our permanent tree trimming company! They did an incredible job. They were not only professional and clearly know what they are doing (because both trees could be models in a tree magazine now!) but they are so very knowledgable too. Oh, and reasonable. Highly highly recommended!"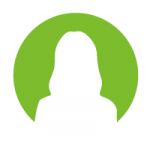 CATHY D
"First, second and third impressions are awesome! Scheduled to be here at 8:00am was here at 7:30, all five guys that was here was courteous, listened and worked extremely hard ,safe and fast. We was totally impressed with their work. Took down a fifty foot tree and cleaned up in three hours. Thanks guys you did an amazing job!!!!!! Price was reasonable too!"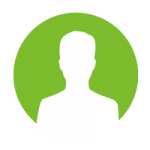 BRASSKEY
"Awesome service! I have used this company over the years and I plan to continue to use them again, in the very near future! Thanks again, for sending an excellent crew, which worked very hard in extreme heat and again, did an amazing job in every aspect needed in trimming incredibly difficult, very old and messy, Carob trees."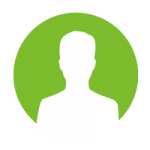 MARK L
"I had Phoenix Trim-a-Tree come by and trim my large pine tree in my front yard. They did a phenomenal job trimming and cleaning up in a timely manor. I will definitely be using them again for future work."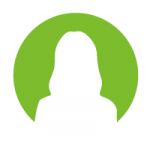 ANGIE B
"We had such a great experience with this company. They really took the time to explain the whole process and made sure we were completely satisfied when they were finished."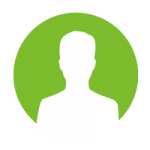 JOSH C
"Rockstar crew!! I moved into a new home that was severely neglected for years with overgrown trees. They cleaned it up nicely and had it looking pristine in no time!"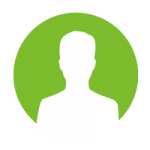 SCOTT S
"I would recommend this group 10/10. They showed up when they said they would, were quick and efficient, and cleaned up thoroughly!"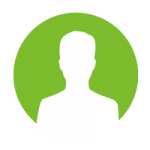 GEORGE J
"Trustworthy and great follow-through! Explained the process in detail and provided wonderful customer service!"
PALM TREE TRIMMING SERVICE
GET A FREE TREE SERVICE ESTIMATE TODAY!
Palm tree trimming services include the trimming of your tree, hauling off the debris, and improving the overall nutrition and health of your tree. If your palm tree is sick or dead we also offer palm tree removal services. Let us make the most of your palm trees and transform them into the proud centerpieces of your landscape that they can and should be. Use our contact form or call 480-962-0701 to have your questions answered or to schedule your palm tree trimming anywhere in the Phoenix Valley.