CONTACT US TODAY FOR A FREE ESTIMATE!!!
STUMP REMOVAL & STUMP GRINDING | PHOENIX, AZ
CERTIFIED ARBORISTS OFFERING PROFESSIONAL TREE SERVICES.
If you're searching your local business listings for "Stump Removal Phoenix" or "Stump Grinding Phoenix", Phoenix Trim A Tree has the tree stump removal and grinding services you are looking for! Schedule Stump Removal in Phoenix or Stump Grinding In Phoenix by giving Phoenix Trim A Tree a call today at (480) 962-0701.
STUMP REMOVAL IN PHOENIX, ARIZONA
Have you recently had tree removal done but they didn't remove the stump? Or, maybe your tree died or broke during a storm and only the stump is left? If the answer is yes to either of these questions, you need to have that stump removed. Not only is the dead tree stump an eyesore but it also may harbor fungus and parasites that puts your property's health in danger. The longer you wait to remove the dead tree stump the more risk you have of causing health-related issues to your plants, grass and other nearby trees. That's why Phoenix Trim A Tree, LLC provides tree stump removal and tree stump grinding in Phoenix, AZ to keep your yard free of dead tree stumps that are a safety hazard to your family/guests and an eyesore for you and your neighbors.
STUMP REMOVALS SHOULD BE HANDLED BY PROFESSIONALS
Trees consist of much more than just what we can see sticking up out of the ground. As trees grow and mature they have roots that grow out from a central root ball. As trees get large this root ball grows to a very large size, and the roots grow from 4 to 10 times the size of the tree. This means that stump removal can result in a large hole in the yard and will need some back-fill. This is considered a slightly difficult process by stump removal professionals.
WHY YOU SHOULD REMOVE YOUR TREE STUMP
Stumps are an eyesore
Stumps are dangerous if tripped over and hazardous to other plants, trees and grass in your yard
Stumps have the potential of causing new trees to grow and could also steal the nutrients from other nearby plants
Stumps that are in the middle of your yard make it tough to mow around
Insects are attracted to these stumps and could eventually make their way into your home
Dead tree stumps take up yard space that could be used for gardening or landscaping additions
STUMP GRINDING IN PHOENIX, ARIZONA
After we safely remove the main bulk of your tree you will be left with a stump. This can happen when trees are cut down, or when weather damages the tree. We then perform the stump grinding process where we use advanced stump grinding equipment to ensure the rest of the stump is at least 12 inches buried underground. This area is then covered with dust and dirt. The small pieces that were ground up can be used as mulch or ground cover. The remaining root ball and roots after a period of time will decay.We can also haul away the debris and stump, grind down any surrounding roots and add soil to cover the remaining hole.
WHAT IS STUMP GRINDING?
Stump grinding involves using a stump grinding machine to remove the tree stump by chipping away at the wood with a rotating cutting disk which grinds the stump into small wood chips. Depending on the size of the stump, you may need to hire a professional to grind it for you. Wood chippers and grinders are very dangerous and can be potential deadly if used improperly.
STUMP REMOVAL VS STUMP GRINDING?
Stump grinding requires less time and is then more economical compared to stump removal. Sometimes experts will actually cut the tree first and then grind the stump. Others will remove the stump with a machine the digs it out of the ground. Although, stump grinding does offer the benefit of not having to have your yard dug up and needing to replace soil.
STUMP GRINDING IS MORE AFFORDABLE
For this reason most of our clients prefer stump grinding. It is less expensive, and takes less time. Grinding also leaves the ground level instead of having a large hole in your landscape. It's best to leave this process to the professionals as it can be a frustrating or dangerous job for the do-it-yourselfer. Our stump grinding specialists have the right tools, training, and safety equipment to get the job done anywhere in the Phoenix valley. We work quickly to minimize disruption on your property. Every effort is taken to take care of your property while we are on your land, and we are licensed and fully insured.
CUSTOMER REVIEWS & TESTIMONIALS
READ OUR 5 STAR TREE SERVICE REVIEWS AND TESTIMONIALS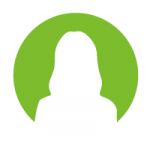 CRISTIN D
"We have a large Carob tree and Jacaranda tree in our front yard that needed some serious trimming. We used another company years ago and I was not impressed so I held off trying to find another. Well, I have found our permanent tree trimming company! They did an incredible job. They were not only professional and clearly know what they are doing (because both trees could be models in a tree magazine now!) but they are so very knowledgable too. Oh, and reasonable. Highly highly recommended!"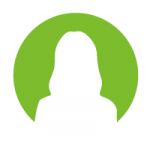 CATHY D
"First, second and third impressions are awesome! Scheduled to be here at 8:00am was here at 7:30, all five guys that was here was courteous, listened and worked extremely hard ,safe and fast. We was totally impressed with their work. Took down a fifty foot tree and cleaned up in three hours. Thanks guys you did an amazing job!!!!!! Price was reasonable too!"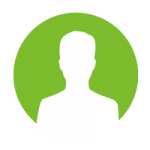 BRASSKEY
"Awesome service! I have used this company over the years and I plan to continue to use them again, in the very near future! Thanks again, for sending an excellent crew, which worked very hard in extreme heat and again, did an amazing job in every aspect needed in trimming incredibly difficult, very old and messy, Carob trees."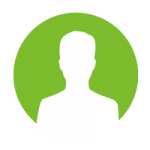 MARK L
"I had Phoenix Trim-a-Tree come by and trim my large pine tree in my front yard. They did a phenomenal job trimming and cleaning up in a timely manor. I will definitely be using them again for future work."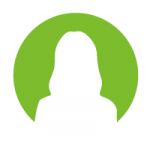 ANGIE B
"We had such a great experience with this company. They really took the time to explain the whole process and made sure we were completely satisfied when they were finished."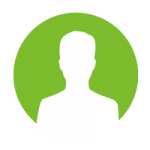 JOSH C
"Rockstar crew!! I moved into a new home that was severely neglected for years with overgrown trees. They cleaned it up nicely and had it looking pristine in no time!"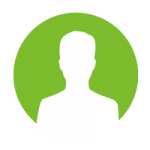 SCOTT S
"I would recommend this group 10/10. They showed up when they said they would, were quick and efficient, and cleaned up thoroughly!"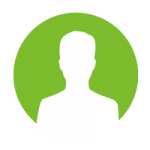 GEORGE J
"Trustworthy and great follow-through! Explained the process in detail and provided wonderful customer service!"
SCHEDULE STUMP REMOVAL & GRINDING IN PHOENIX
GET A FREE TREE SERVICE ESTIMATE TODAY!
Stumps left in your landscape are an eyesore, attract pests, and prevent you from planting new plants or trees. Our stump grinding and stump removal service leaves no sign a tree or tree stump was ever on your property. You can choose to have some of it left as mulch for a new flowerbed or plant. We grind the stump down a full foot below the surface of the soil so you've got plenty of room for a new tree, bush, or whatever you'd like to plant. Schedule fast and affordable Stump Removal in Phoenix or Stump Grinding In Phoenix by giving Phoenix Trim A Tree a call today at (480) 962-0701.