CONTACT US TODAY FOR A FREE ESTIMATE!!!
PALM TREE TRIMMING SERVICES | PHOENIX, AZ
CERTIFIED ARBORISTS OFFERING PROFESSIONAL TREE SERVICES.
When you're searching for "Palm Tree Trimming Phoenix" our team of tree trimmers is at your service. Phoenix Trim-A-Tree offers affordable, professional, courteous, and quick palm tree trimming that leaves nothing but beautiful palms on your property. We pack out all of the waste and debris from service to ensure the highest level of customer satisfaction. In warmer climates like Phoenix it seems like you can find a palm tree on just about every corner, shopping mall, or public park. All trees need trimming and care from time to time, and palm trees are no different. Palm tree trimming in Phoenix helps keep these beautiful icons of living in Arizona healthy and safe to have in our yards. Phoenix Trim-A-Tree's palm tree care services will help ensure that your palms won't suffer from under fertilization, insect infestations, or tree diseases.
Palm trees ability to grow well in Phoenix might have you convinced that they are totally impervious to having problems. This is quite far from the truth, they are quite sensitive and require a diverse variety of nutrients to stay healthy and grow to be beautiful additions to our landscapes.
TRIMMING PALM TREES
Palm tree fronds are the leaf structures that adorn the tops of the palm trees. These fronds naturally grow out and spread, then they turn yellow, orange and then brown. This is a natural process that is normal for palm trees. Fronds should be trimmed and removed whenever they reach this brown stage of development. Timing this correctly allows your palm to naturally move the right amount of nutrients to begin growing a new frond where the old growth was cut away.
Some types of palm trees do not need to be trimmed as they naturally shed their fronds. These are the veithchia, foxtail and royal palm trees, yet they still need attention from qualified arborists to help them stay healthy and have the nutrients that help them grow. Having your palms trimmed and cared for properly will ensure their health and longevity. Improper care or no care can result in lowered resistance to cooler winter temperatures, a loss in overall health, a poorer looking palm tree, and even the transmission of tree diseases.
PALM TREE NUTRIENTS
Part of caring for palm trees is not just simply trimming away old fronds but making sure the palm has the correct nutrients in the soil to keep it growing and healthy. In Arizona we have a lot of sandy soils which tends to drain very quickly. This means nutrients can seep past the palm's root system too quickly for it to get what it needs. Palm tree care includes enriching the soil with the nutrients that palms need to grow well and stay healthy. Mulch can also help enrich the soil and protect the bases of palm trees from getting nicked by lawn care equipment. Phoenix Trim-A-Tree knows the right nutrients to add, and how much each size and species of palm will need. Let us help you take care of your palms so they will be the crowning jewel in your Phoenix landscape for many years to come.
CUSTOMER REVIEWS & TESTIMONIALS
READ OUR 5 STAR TREE SERVICE REVIEWS AND TESTIMONIALS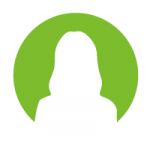 CRISTIN D
"We have a large Carob tree and Jacaranda tree in our front yard that needed some serious trimming. We used another company years ago and I was not impressed so I held off trying to find another. Well, I have found our permanent tree trimming company! They did an incredible job. They were not only professional and clearly know what they are doing (because both trees could be models in a tree magazine now!) but they are so very knowledgable too. Oh, and reasonable. Highly highly recommended!"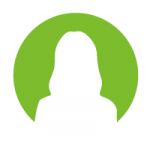 CATHY D
"First, second and third impressions are awesome! Scheduled to be here at 8:00am was here at 7:30, all five guys that was here was courteous, listened and worked extremely hard ,safe and fast. We was totally impressed with their work. Took down a fifty foot tree and cleaned up in three hours. Thanks guys you did an amazing job!!!!!! Price was reasonable too!"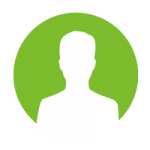 BRASSKEY
"Awesome service! I have used this company over the years and I plan to continue to use them again, in the very near future! Thanks again, for sending an excellent crew, which worked very hard in extreme heat and again, did an amazing job in every aspect needed in trimming incredibly difficult, very old and messy, Carob trees."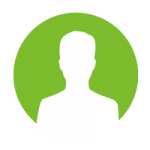 MARK L
"I had Phoenix Trim-a-Tree come by and trim my large pine tree in my front yard. They did a phenomenal job trimming and cleaning up in a timely manor. I will definitely be using them again for future work."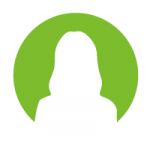 ANGIE B
"We had such a great experience with this company. They really took the time to explain the whole process and made sure we were completely satisfied when they were finished."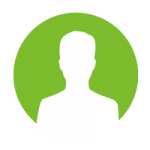 JOSH C
"Rockstar crew!! I moved into a new home that was severely neglected for years with overgrown trees. They cleaned it up nicely and had it looking pristine in no time!"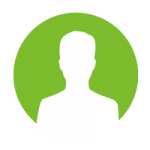 SCOTT S
"I would recommend this group 10/10. They showed up when they said they would, were quick and efficient, and cleaned up thoroughly!"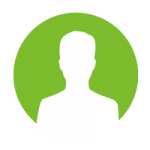 GEORGE J
"Trustworthy and great follow-through! Explained the process in detail and provided wonderful customer service!"
PALM TREE TRIMMING SERVICE
GET A FREE TREE SERVICE ESTIMATE TODAY!
Our palm tree trimming service includes the trimming, nutrition, and the hauling off of the dead fronds. If palm tree removal is necessary due to a palm no longer living, having been hit by lightning, or become diseased we safely remove palm trees and haul away the sections. Let us know how we can help you with your palm trees at your Phoenix home or business by using our contact form or calling 480-962-0701.